Hunting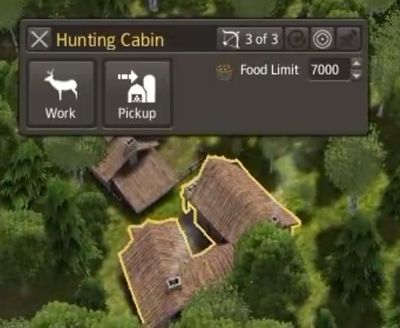 Citizens who work in hunting cabins are called hunters who will hunt for deer in forests, producing food. This source of food can be vital in the early stages of the game to feed the population before the player has acquired seeds for farming.

It is important to note that deer is a finite resource and excessive hunting can degrade the population to such an extent that they become extinct, this will cause the player great problems when feeding their citizens in the long-run.
Hunting Cabin
A Hunting Cabin, placed in forest, is used to define an area for the hunting of deer.
Building Costs