Herbalist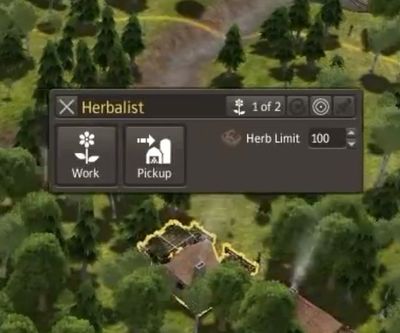 The herbalist works with roots to produce cures for various illnesses.
When the Herbalists Hut is placed and you assign a citizen to be an Herbalist, he or she will search the surrounding forest for medicinal plants. These can be used by the population to stay healthy, and by the herbalist to cure minor sicknesses. The herbs that are collected generally grow only in old growth forests, so placing them in areas of tree harvest for firewood and building materials generally won't yield any herbs.[1]
Herbs collected by a herbalist can be used by a Physician to cure diseases.
References