Road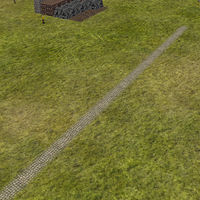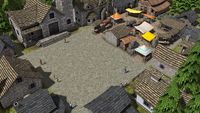 Roads enable your citizens to move faster, making them more efficient.[1] Even dirt roads have some building requirements and may not be built up steep inclines and may instead require a tunnel to allow quick transit.
Dirt Road
They do not use up any resources, but provide the least amount of speed boost. Great for low traffic areas that could still use a little speed boost for no cost
Stone Road
Stone roads use up stone, but allow citizens to walk much faster than on a dirt road. If the road is long or used a lot by your citizens it is a good idea to use a stone road. [2]
Building Cost
1 Stone per unit of length
References